Carpet cleaner reviews can be very important to people.  We understand this at True Care because we know how many new cleaners come in and out of the business on a consistent rate.   Carpet cleaning companies like ours that want to focus on getting reviews to help you the customer be able to select the correct cleaner.   For us you can read reviews on our website, yelp, and google plus.  We like to hear how well we're doing or if something happened that was bad we also want to fix the problem and improve as a cleaner.  We understand that no company is perfect.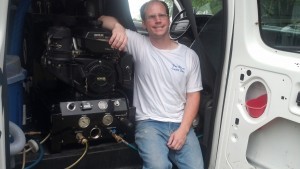 "Billy was very professional and completed the job fast and efficient. I ran a little late returning home, but Billy was still pleasant after waiting about an hour for me. Billy advised if I have any problems with spots reappearing to contact him and he would come out. Well, needless to say I didn't have to call because I had no spots that reappeared." – Patricia
Cleaning reviews are always something that is necessary in this industry and we want to stand out with the best reviews so that the choice is clear to select us as your chosen cleaner.  We excel at being trustworthy, being on time, and making certain you are happy with the end results.