Upholstery Cleaning Fayetteville GA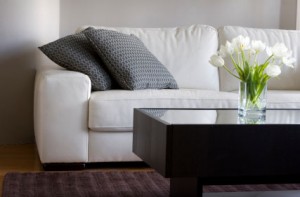 At True Care we pride ourselves at giving outstanding results. We work at the cutting edge of healthy methods for cleaning upholstery safely and reducing allergens. With our skilled technicians, state-of-the-art equipment and can-do attitude, we offer the best in upholstery care.
We've developed techniques for creating a healthy environment in your home or business. Whether you need upholstery care for your home, a house that's up for sale, or an office or retail space, we're equipped to take on the job.
It doesn't matter if the upholstery is old or new, we deep-clean it with quality product designed for the job. Our cleaning methods leave a fresh, healthy scent and better appearance. Our products and methods remove allergens, leaving your upholstery and indoor air in better, healthier condition.
Our professional cleaning removes common and challenging upholstery problems, including soiling, grime, odors, pet marks and most stains.
Don't waste money on products that might bleach or damage your furniture or on companies with untrained workers. Our qualified professionals are fully trained to provide the best results and best service to satisfy your needs.
We've built a top reputation locally by completing jobs on-time and on-budget. For chairs, sofas, ottomans, padded benches and other upholstered furniture in need of cleaning, we're your top-notch choice for results you can count on, even if other attempts at cleaning have left odors behind.
With our free estimates and 100-percent satisfaction guarantee, we take the worry out of upholstery cleaning. Contact True Care for your free estimate now. We're here to help.